Let us add a SPLASH of colour to your home!
Durham and Clarington's Newest Full Service Residential Painting Company
Looking for Change? Tired of looking at the same old walls? Tired of having contractors not respond back to your phone calls or emails? Want someone to show up when they say they will?
At Brush + Colour we understand your time is valuable, and we want to make the painting experience as easy and seamless as possible. From the initial conversation to the final walkthrough, we want you to expect the best service and we will provide it, guaranteed!
Let us add a SPLASH of Colour to your home!
CUSTOMER SERVICE
From the initial conversation to the final walkthrough, we will be there for you every step of the way!
INTERIOR, EXTERIOR & SPECIAlTY PAINTING SERVICES
NOW OFFERING EPOXY FLOOR COATINGS
Our process begins with an initial conversation about your project. We then set up a time and date that is convenient for you to have us come to your home and discuss your painting project in further detail. You will receive the quote within 24 hours and we will answer any questions you may have. If you need help with colour selection, we provide a Free colour consultation. We then pick a date, and when the time comes, we are in and out of your home in the agreed upon time frame.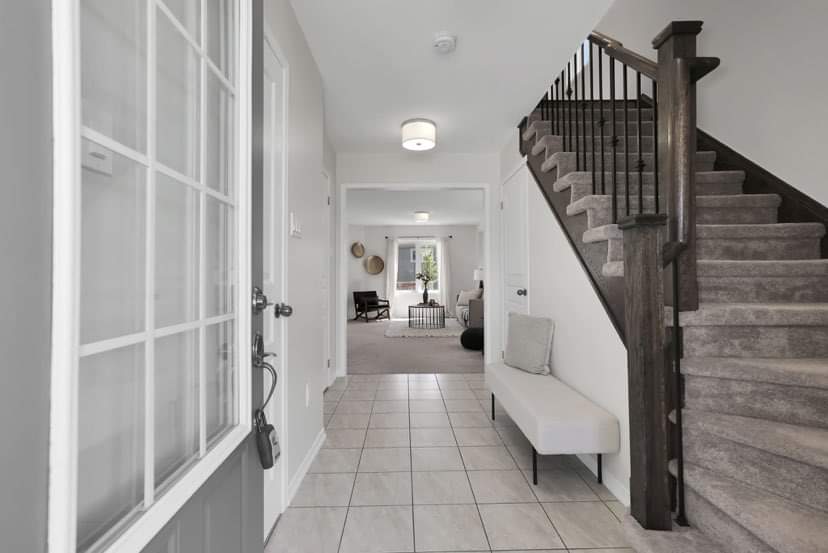 The key to most things in life, especially in painting is the PREP. What you do to get the surfaces ready is more important than the paint you will apply! We patch, caulk, fill, and prime before we even get out our paint. All of our exterior projects get power washed to remove any dirt and grime and set up the paint for longevity. We even use dustless sanders when possible inside your home to keep the air that you breathe clean!
Let us give you that refresh your home needs, or maybe that pop of colour you have been too scared to do yourself. We do it all from walls, ceilings, trim and doors.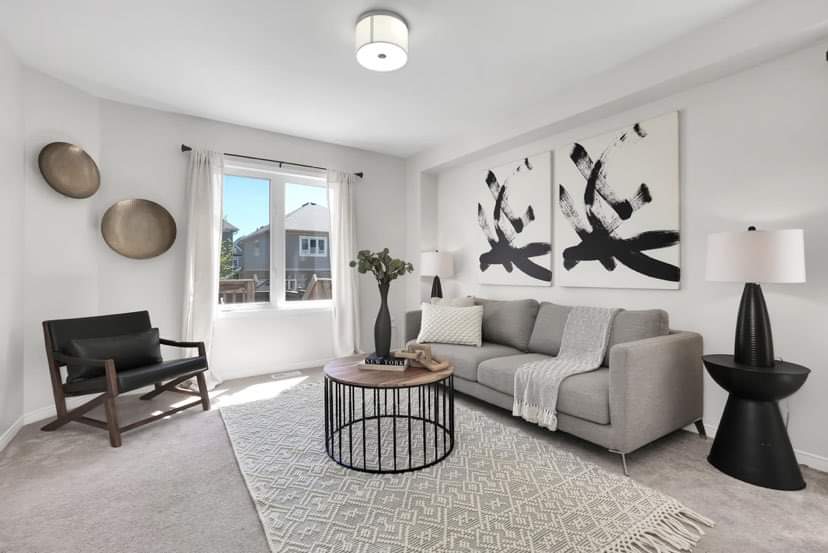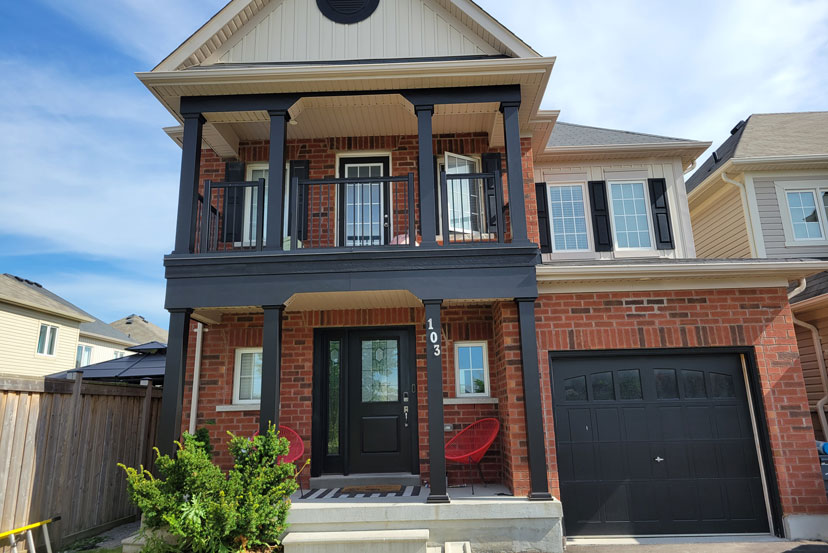 Is your home looking tired and worn out? Do you wish you could change the colour of that faded siding or brick? We can paint any exterior surface including, doors, windows, brick, vinyl and aluminum siding, fascia, soffits and eavestrough.
SPECIALTY PAINTING SERVICES
We love refinishing old staircases and kitchen cabinets, as well as staining a new set of stairs. Have an idea for an accent wall, we can help with that too. Wallpaper removal and installation is something no one likes to do, so save the headache and call Brush + Colour today!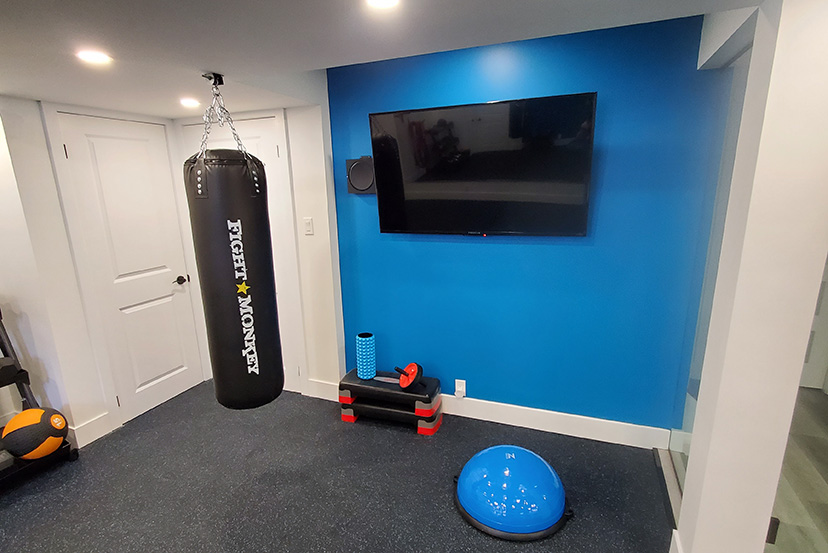 If you have a front porch, garage or pool deck that is cracked, chipped or has previous paint that is peeling? We can fix that…in 1 day! We use specifically designed Epoxy and Polyaspartic coatings to provide a durable, scratch-resistant coating that will last for 20 years! The colour choices are endless so we can put together a combo that suits your space perfectly!
LET US ADD A SPLASH
OF COLOUR TO YOUR HOME!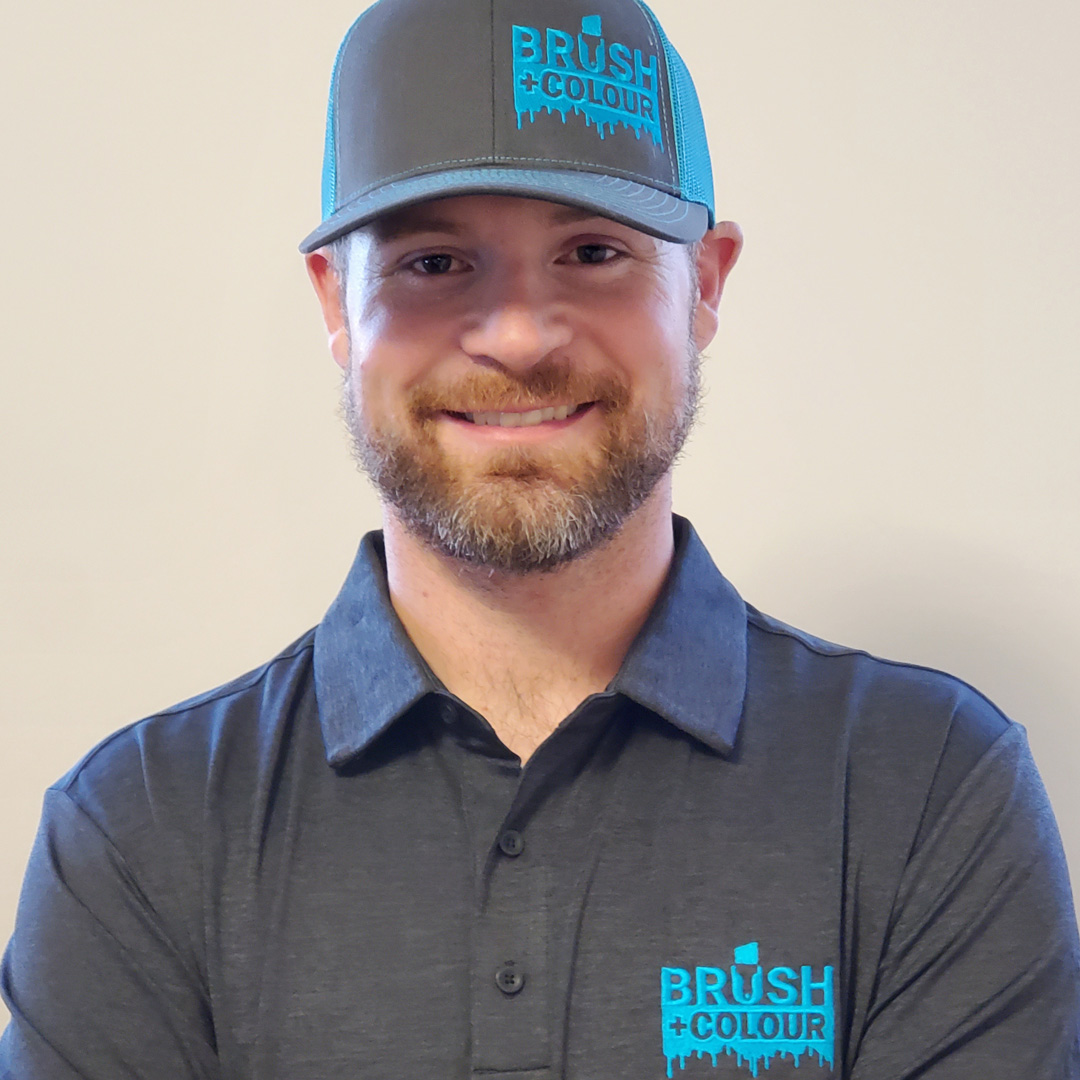 HI, MY NAME IS PAT RHODES
I'm the Owner of Brush + Colour. I'm excited for you to see what our team has to offer. We all love to paint and we will work as hard we can to make sure you are happy with the final product. I value your time and will treat your home like it is my own!
When I'm not working I enjoy running, watching my favourite teams play and spending time with my wife and kids. We recently adopted a Pug name Freddy who keeps us busy, usually chasing him around trying to get my sandal from his mouth. 
We offer a full 3-year warranty on all our services, against peeling and defects.
We accept Cheque, E-transfer, cash or money order.